K
SQ. FT
Development Size
The home of global cybersecurity firm PortSwigger, this high-spec office space in the heart of Cheshire comprises 62,000 sq. ft of new-build floorspace set across two storeys.
Designed by Sheila Bird Studio, careful consideration of the surrounding area has been taken into account with timber cladding and landscaped gardens blending into the environment.
Set in 2020-acres of scenic Cheshire parkland, Booths Park has been developed around the stunning Booths Hall – a manor house built in 1745. The development also features high-spec workspaces which are engulfed by idyllic gardens, jogging and cycling routes, a football pitch, a cricket club and two fishing lakes.
The first of three new developments at Booths Park to be completed, the project team at GMI have done a remarkable job to deliver this exquisite construction to an outstanding standard.
Establishing Knutsford as a centre of technical excellence in the North West, the development has led to a large number of high-value jobs, including software engineers, technical product specialists and journalists.
Procurement
JCT Design & Build
Structural Engineer
DW Consulting Engineers
Architect
Calderpeel Architects
Quantity Surveyor
Richard Boothroyd & Associates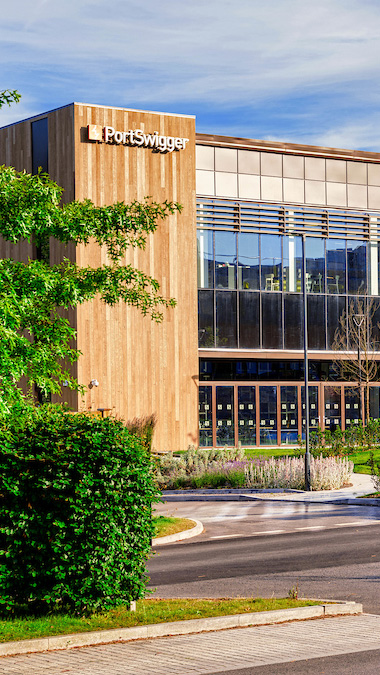 Andrew Cooke
Strategic Director
"Booths Park is a fantastic community of businesses and the addition of PortSwigger only makes it more impressive.

PortSwigger's growth trajectory highlights the importance of high-quality office space in supporting company development, and we're confident Booths Park 6 will be the perfect place for them to attract the region's finest new talent."