Another national shortlisting for the GMI team, this time at the Construction News Workforce Awards 2023.
Another shortlisting for the GMI Construction team this week, with the Yorkshire Big Build project team having been shortlisted at the awards being hosted in London in November.
The  CN Workforce awards recognise the best construction talent and outstanding achievements made by those working across the industry.
The recently delivered Yorkshire Big Build, Skipton for Brooklands School, working in partnership with Yorkshire Children's Charity, has been shortlisted in the CSR Initiative of the Year category at the CN Workforce Awards 2023.
GMI Construction Group, together with McLaren Developments, delivered the much-needed therapy centre for children with special educational needs. The project was formally handed over after companies from GMI Construction Group's supply chain teamed up to donate £200,000 worth of their time, skill, equipment and cost of building materials.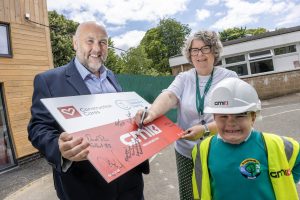 Fran Cracknell, Headteacher at Brooklands School, said: "I've wanted to have a facility that would allow us to offer rebound therapy to our pupils for many years, but it was never achievable, until now.
"In particular I'd like to say a huge thank you to GMI, as they were the first onboard this fantastic initiative by Yorkshire Children's Charity. There are not enough words to thank them for making a massive difference to some incredibly special pupils, their parents and our staff."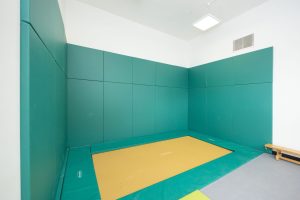 Speaking about the success of the shortlisting CEO, Lee Powell said, "This is huge for this project. Both the GMI team and supply chain have been imperative to the delivery of this brilliant project that has made a real difference to Brooklands School in Skipton. To see the team and supply chain recognised on a national stage is superb. From commencement to completion, there was a huge determination to transform and deliver. I am absolutely delighted to see the team on this shortlist. This is incredibly well-deserved, congratulations to all."